Welcome to Our Online Finance Department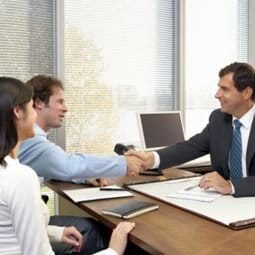 Welcome to the Jim Click Ford Online Finance Department, your online vehicle Loan and Lease resource. Our Team of Specialized Finance Managers are eager to assist you with your financing, and will gladly walk you through the process in order to make it as pain free as possible.
On our website you can use our online car loan calculator to obtain examples of car payments, rates, and loan terms. Plus, you can compare standard financing to a lease, and find one that works best for you.
Credit challenges, lack of credit, even major life events can affect your automotive financing. We work with your specific situation, and find a personalized solution that works for you. We have long-term relationships with lenders spans from our Country's largest banks, to our local Credit Unions. If they loan money, we've probably worked with them.
Thank you for visiting our Finance Department, please take advantage of the great resources available throughout! 
LEASING: Can I? Should I? Why?
Leasing a vehicle has become an extremely popular way to drive the car you want, when you want it. Many people who lease say they're always driving the "Best part" of their New Ford or Lincoln, the newest part.
Leasing a vehicle can sometimes increase your "Buying Power", you may be able to afford the monthly payment for a more equipped car or truck at a similar payment as on a purchase.
When you lease a vehicle, you still have options. You can still trade it in at any time, you can also sell the vehicle to any other prospective buyer at any time. You can even purchase your leased vehicle at any time. And, don't forget, you can simply finish your lease agreement and turn the vehicle in and start fresh!
Leases have a few restrictions you want to be aware of. There are many different mileage options to choose, depending on your driving habits. If you happen to go over your mileage limit, you typically can pre-purchase more miles, or pay for them at lease end-it's that easy!
Probably one of the biggest benefits to a lease is that you only pay tax on your monthly payment, the "Part" of the vehicle you are "using", not on the entire price of the vehicle.
Leasing, and any savings related to it should be discussed in depth with a Financial Advisor. There are requirements to leases that you will not have with a purchase, please make sure to discuss your options thoroughly with our Certified Ford | Lincoln Consultants or our Finance Managers.